Antoine Plante was born on Feb. 22, 1813 in St Charles, Quebec, Canada. His parents, Jean Guillaume Plante and Marie Victoire Betil, lived up and down the St. Lawrence to include cities of Ste-Flavie, St. Michel De La Dur, St. Charles, St. Gervais, St. Vallier, Ste-Flavie, and Ste-Luce, Canada.

Antoine moved to Augusta, Maine in 1834 at the age of 21, changing his name to Antoine Plant. Later that same year, he moved to Bath, Maine, and worked as a fisherman.

Working along the Kennebec River in Maine, he met his to-be bride, Sophie Rodqrigue. They were married in Bath, Maine in 1843, as Sophie and Anthony Plant. Of eight children, the first five died within the first five years of birth.

They're last three children, Thomas Gustave, William Franklin and Frances (Fannie) Agnes, lived with Sophie and Anthony on a parcel of property, 23 Floral Street, purchased from John Tucker in 1854 for $60.00.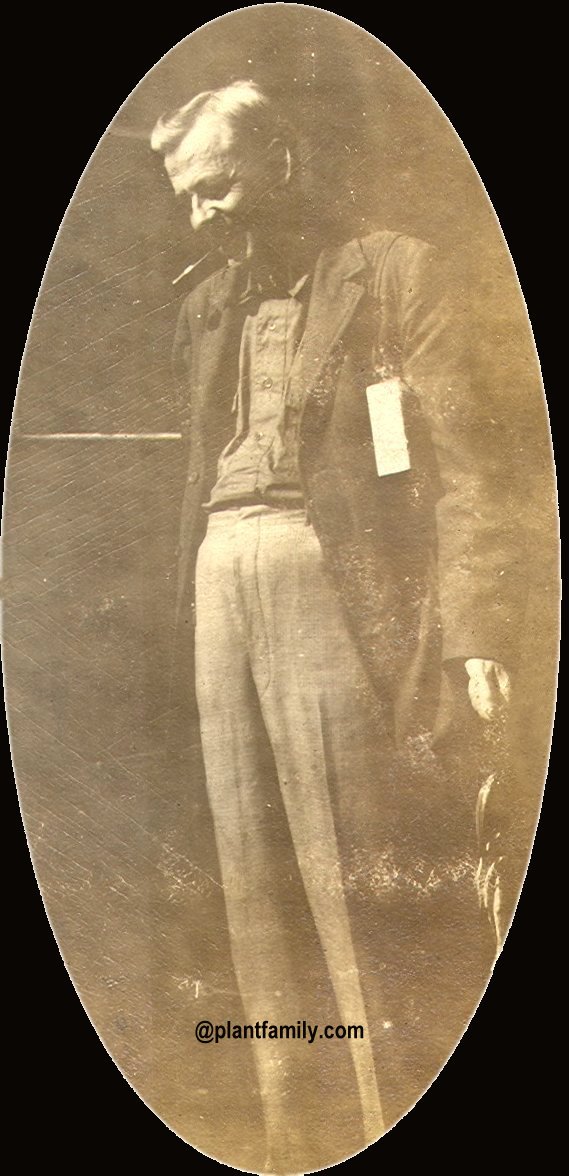 In 1893, during a visit to Bath, Maine, a few photos of Anthony were taken by, and with, his son William.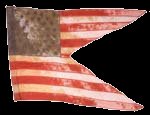 Guidon on the 7th Maine Infantry
Volunteer Regiment (Maine Museum Photo)
On August 21, 1861, Antonie Plante enlisted in the Union Army as Anthony Plant. Following training in Baltimore, Private Plant first served with the 1st Maine Battery of Light Artillery, and then transferred to the 7th Maine Infantry Volunteers, with duty in the Potomac, Baltimore, Washington, D.C., and Manassas, VA in March 1862. The 7th Maine then deployed from Alexandria to Fortress Monroe, VA and conducted reconnaissance missions around Watt's Creek through the end of March, until the unit's siege of Yorktown from April 5 to May 4, 1862.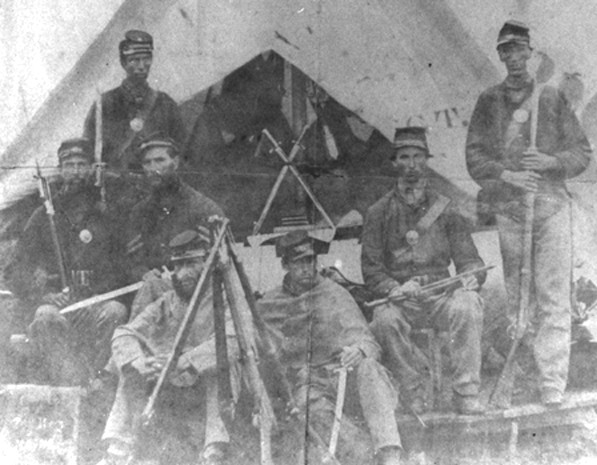 7th Maine Infantry Volunteer Soldiers include
photos of Penebscot Indians (Army History Institute Photo)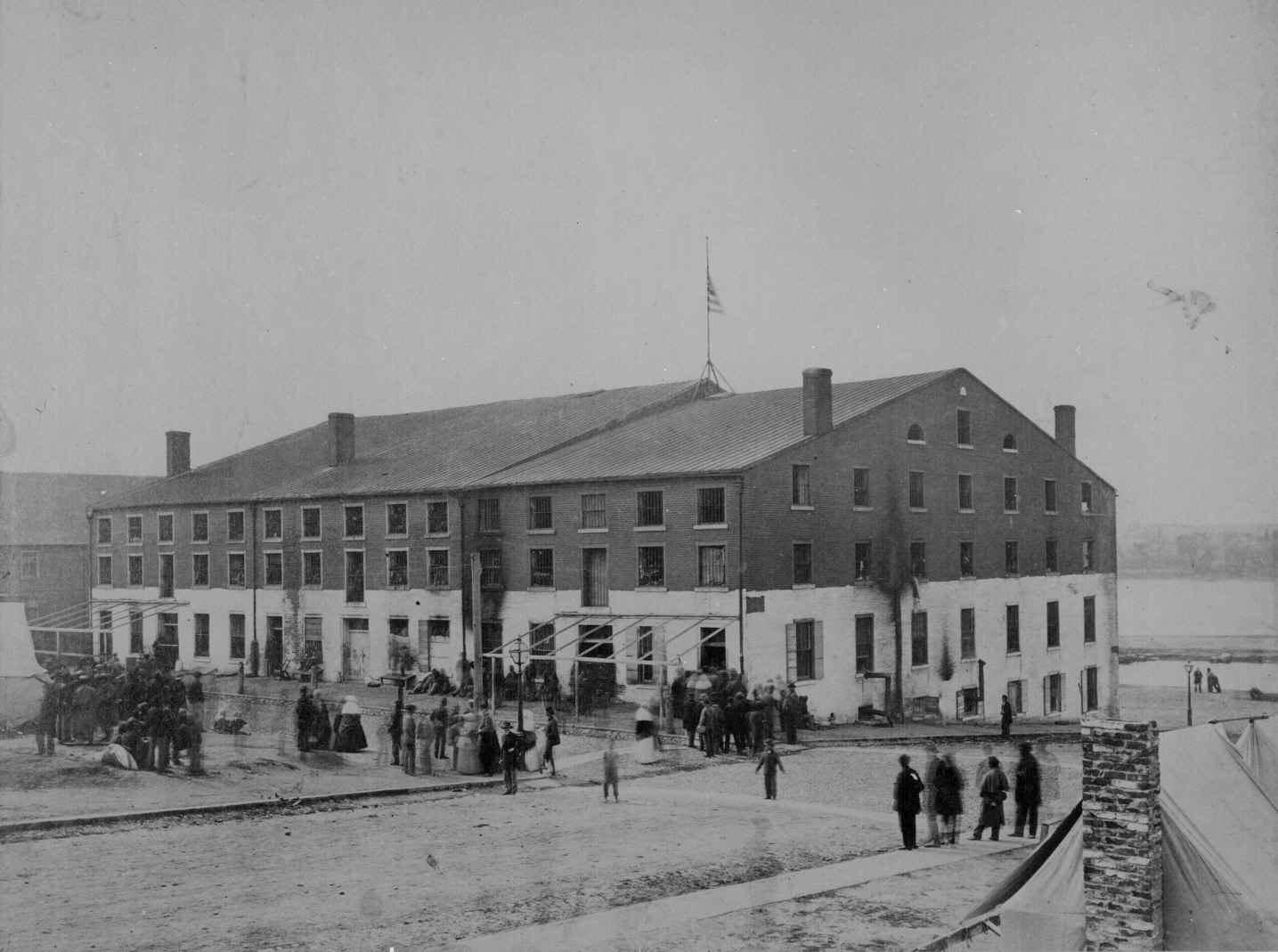 Confederate's Libby Prison, Richmond, VA, where Pvt. Plante was held. Libby Prison was used to confine Union officers and sometimes used for prisoners considered for exchange. The Union Army would put a halt to the exchange of prisoners, just after Pvt. Anthony Plant was released. (Army History Institute Photo)

His unit then moved up the Peninsula in mid May, and from White House, moved on the Mechanicsville. His company saw heavy action around Richmond in June at Garnett's and Golding's farms. At the battle of White Oak Swamp Bridge on June 30, 1862, Private Plant was wounded in the leg, and taken prisoner by the Confederates.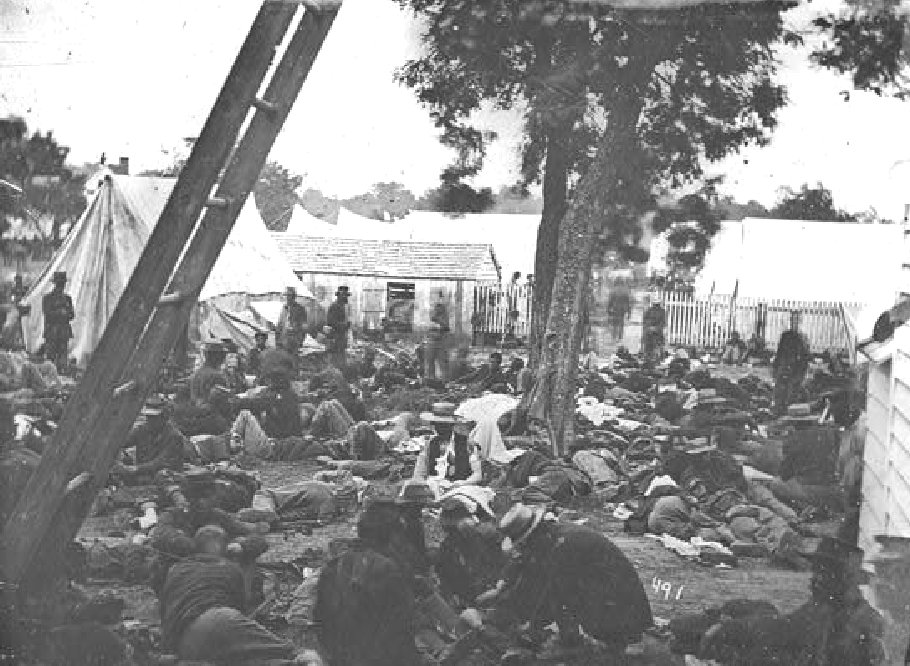 Photograph taken on June 30, 1862, Savage Station. It is very possible that Private Anthony Plant is among those photographed.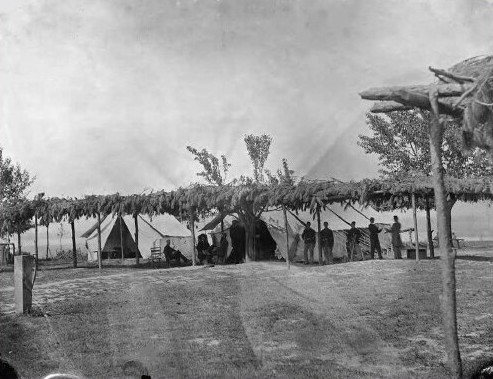 City Point hospital tents, where wounded were cared for, prior to sailing them back from Hopewell, VA. (Army History Institute Photo)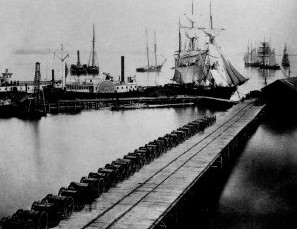 Port of Hopewell, Virginia where Private Anthony Plant was shipped home, on 3 August 1862, and then discharged in May, 1863. (Army History Institute Photo)
He was held at Savage Station, VA, and on July 13, 1862, was transported to Libby Prison in Richmond, VA. Just before the Union Army stopped the practice of exchanging war prisoners, Pvt. Anthony Plant, was released for the exchange of a confederate prisoner of war on August 3, 1862. He was transported to City Point (Hopewell, VA), and returned to Bath, Maine.

After the Civil War, Anthony's two sons each went off to work in the shoe making business. Thomas and William would team up later in life to build one of America's largest shoe manufacturing industries, Plant Brothers & Company.

Fannie was married on September 1, 1877 to Joseph Kinsbury, and had a son and daughter, Eugene and Serissa Agnes.

Anthony died on June 30, 1895. Sophie died on May 5, 1899. Her son, Thomas G, had his parents plots moved to Oak Grove Cemetery, lot 98, where Anthony and Sophie rest in peace, along with his brother William, William's wife and son, Margaret (Dobbins) and Thomas C., and Thomas C's wife, Sarah (Fox) Plant, and Anthony's brother, Joseph Plant.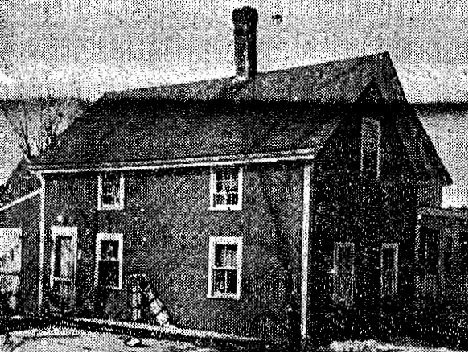 ..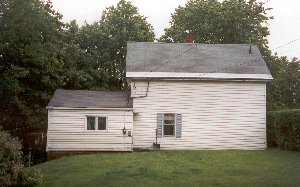 1951 photograph of Anthony Plant's home at 23 Floral Street, Bath, Maine (Left photo from article published in Bath, Maine's Independent Leader and right photo by Barry Rodrigue of home today.)